Wolfsblut

Wolfsblut is the most popular dog food brand in Germany and is based on the natural food of the wolf. It stands for pioneering spirit, naturalness and the wolf idea with a high assortment depth.

Quality comes first at Wolfsblut. The team includes veterinarians, veterinary practitioners and veterinary assistants who are passionate about ensuring the high quality of the formulas.

All varieties contain plenty of meat or fish, are grain-free, as well as gluten-free and enriched with valuable superfoods.

Wolfsblut is not only very active on social media, but has also produced its first TV commercial this year.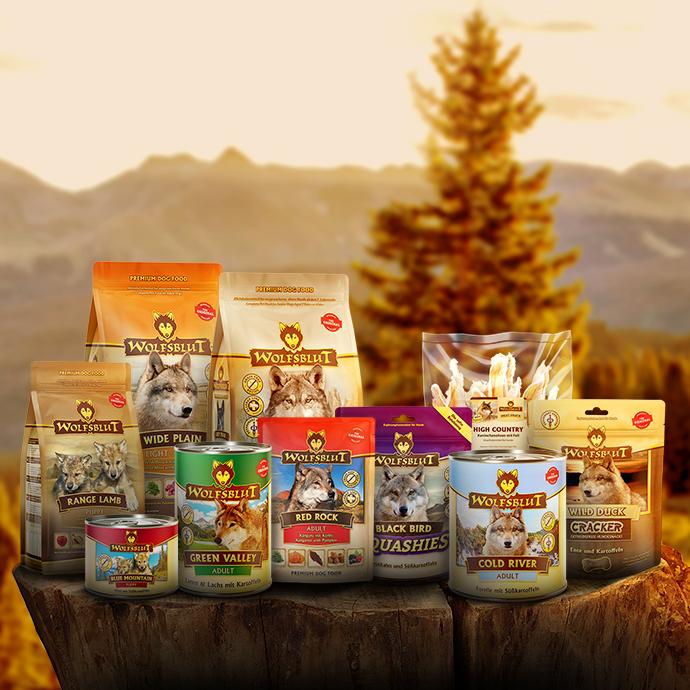 Much meat or fish
Original varieties
Valuable superfoods

With nutrition ingredients

Grain free / Gluten free

The wolf does not hunt grain
Veterinarian Confirmed

High quality Recipes

Your Wolfsblut-Quality-Promise

No artificial additives (except essential vitamins & minerals)
Natural raw materials in tested quality
Own purchase of raw materials from selected farms
Regularly tested according to the latest nutritional knowledge
High food standard in production


Wildes Land

Wild Land stands for species-appropriate and natural nutrition for dogs and cats.

High-quality dog and cat food is produced, which is completely tailored to the natural needs of pets. It corresponds to the natural hunting instinct of the four-legged darlings and supports their health based on scientific findings.

Extra meat, no grain / no gluten, food with a high acceptance and compatibility and the use of valuable wild herbs distinguishes the feed.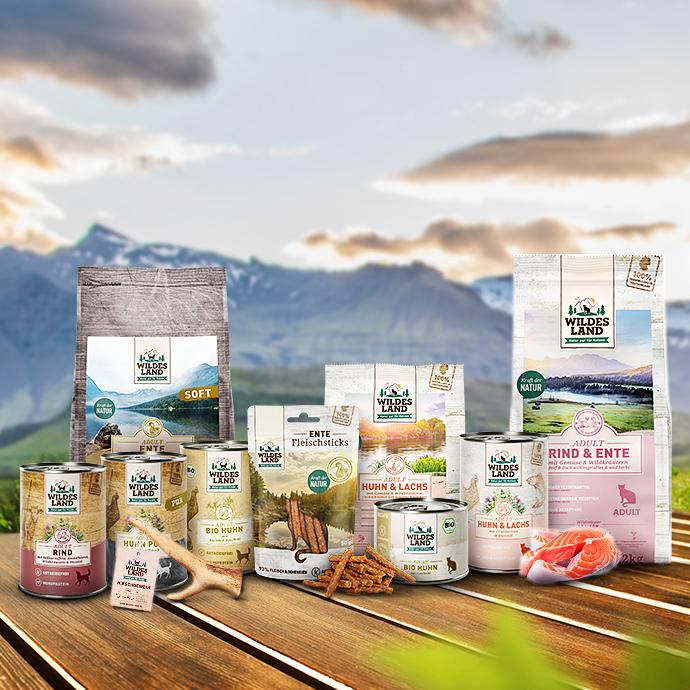 No cereals/
no gluten

High acceptance & tolerability
Valuable wild herbs
Our motto: Pure nature!
"What has been popular with people for many years is now, fortunately, increasingly reaching the bowls of dogs and cats:
A high-quality diet that is completely geared to the natural needs of four-legged friends and pets."

Müller's Naturhof

Müller's Naturhof stands for dog and cat food with the best from the land.
Selected local ingredients are gently processed using traditional methods and offer culinary variety. In addition to the selection of raw materials, their traditional processing is crucial.

The products of Müller's Naturhof are characterized by a particularly gentle preparation to preserve quality, taste and native nutrients in the best possible way. This allows dogs and cats to optimally utilize the high-quality proteins and ingredients.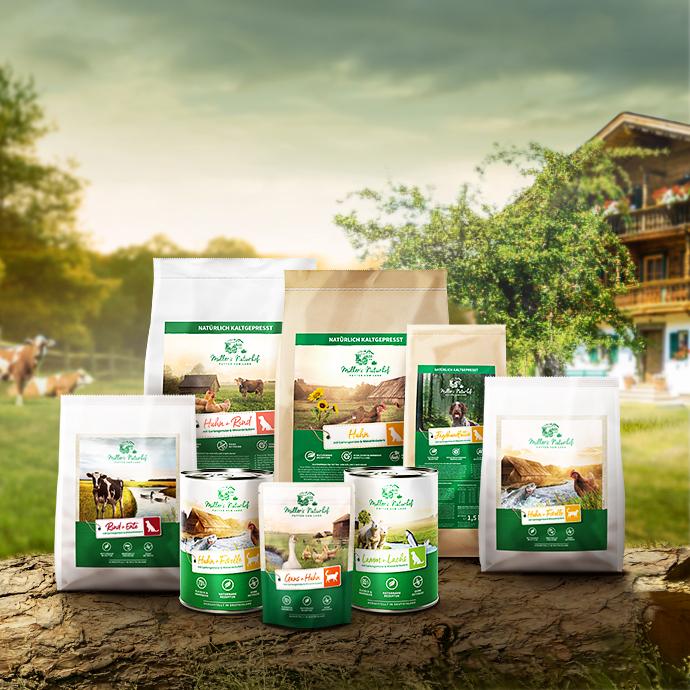 With garden vegetables and meadow herbs
Müller's Naturhof - Food from the land!
Animal testing as well as preservatives, sugar, flavorings and colorings are dispensed with.
With the products of Müller´s Naturhof dogs and cats are optimally supplied all around.

Order directly

Brands